Environment and sustainability
The Mayor is also focused on reducing climate change, developing sustainable and resilient communities, and promoting environmental justice.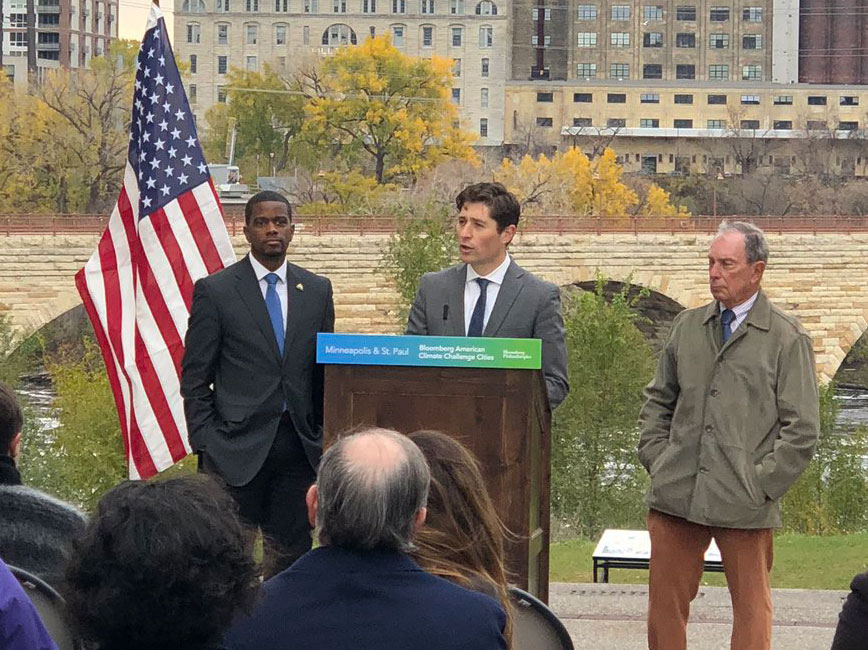 Policy work on environment and sustainability centers on strategies to achieve shared environmental goals and ensure successful implementation of these strategies. This is done through partnerships with community organizations, advocacy groups, city departments, and policy makers.
American Cities Climate Challenge (ACCC)
The Bloomberg Philanthropies' American Cities Climate Challenge provides robust support to 25 award recipient cities to significantly deepen and accelerate their efforts to tackle climate change and promote a sustainable future for their residents. The City of Minneapolis was announced as one of the winning cities on October 29th, 2018 at an event with former Governor Michael Bloomberg, Mayor Frey, and Mayor Carter from St. Paul.
Address
City Hall
350 S. Fifth St., Room 331Minneapolis, MN 55415
Office hours
8 a.m. – 4:30 p.m.
Monday – Friday