Shovel out your carts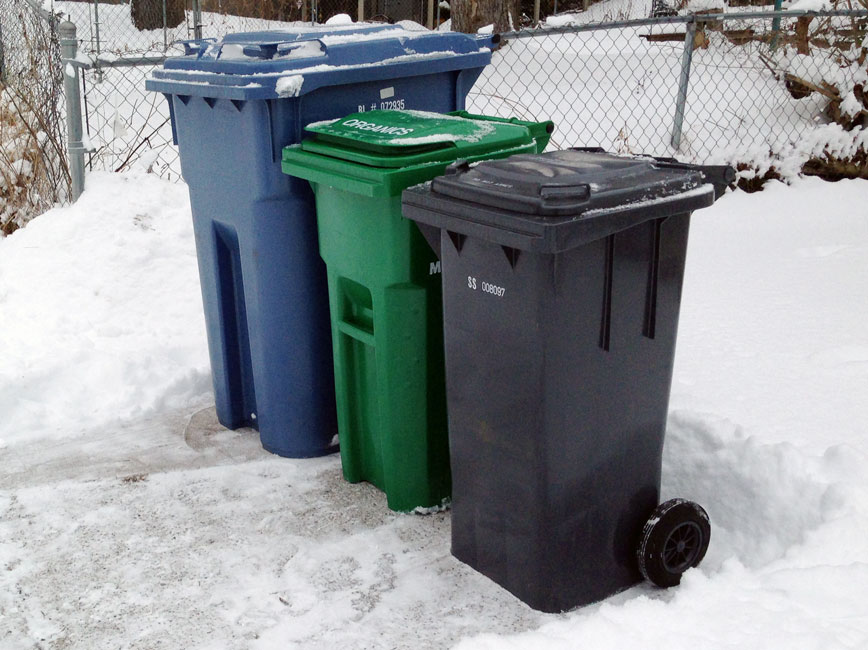 When it snows, City crews still need to empty your garbage, recycling and organics recycling carts.
In order to empty your carts efficiently, we need you to:
Shovel a path at least 3 feet wide from all your carts to the alley or curb.
Clear through snow left by plows.
Make sure carts can be moved freely.
It's best to clear your carts right after a snowfall ends, but make sure do so by the night before your collection day.
Heavy snowfall within 48 hours
If it snows heavily within 48 hours of your garbage collection day, you may have a hard time shoveling in time. Please be sure to shovel out your carts by the next collection day.
Do not shovel snow into the alley
This makes collection more difficult for our crews. It also makes the alley harder for you and your neighbors to drive down. Plus, it's against the law.