Park a bike
It's important to know the bike parking rules.
Where you can park or lock a bike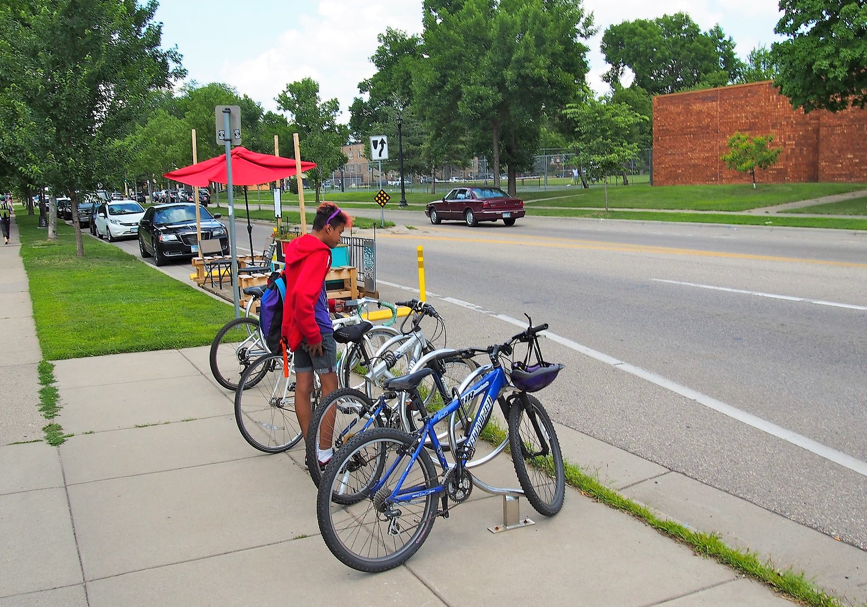 Acceptable places to park and lock a bike
Any public bike rack
Public bike parking


Public Bike racks
Parking meter hitches

Most city street signs (except stop signs and bus stop signs)
Bike lockers
Other designated bike parking locations
Unacceptable ways to park and lock a bike
Trees
Handrails
Streetlights
Bus stop signs
Stop signs
Anything that blocks the sidewalk or an intersection
(Minneapolis Ordinance § 490.150)
Do not park at
Pedestrian ramps
Building/property entrances
Driveways
Loading zones
Crosswalks
Parklets
Street/sidewalk cafes
Traffic signal or street light poles
Fire hydrants
Street furnishings (benches, trees or other right of way plantings, etc.)
Underground utility, sewer or water facilities
Sidewalk clear zones
Safety and disabled access features
Disability parking and transfer zones
Curb ramps
Wheelchair ramps
Ramp landings
Handrails
Areas of refuge
Detectable warning surfaces
Transit stops and facilities
Stations
Shelters
Passenger waiting areas
Bus layover and staging zones
Parking near transit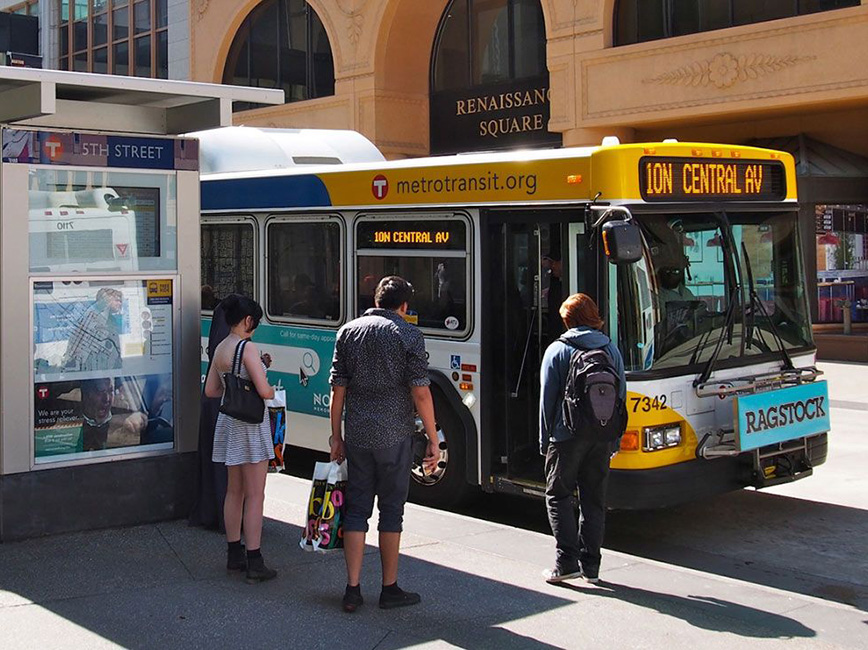 Do
Keep light rail platform boarding areas clear of bikes
Park your bike away from bus boarding areas
park your bike away from corners near neighborhood bus stops
Do not
Block transit boarding areas when parking your bike
Lock a bike to a bus stop sign or any transit station elements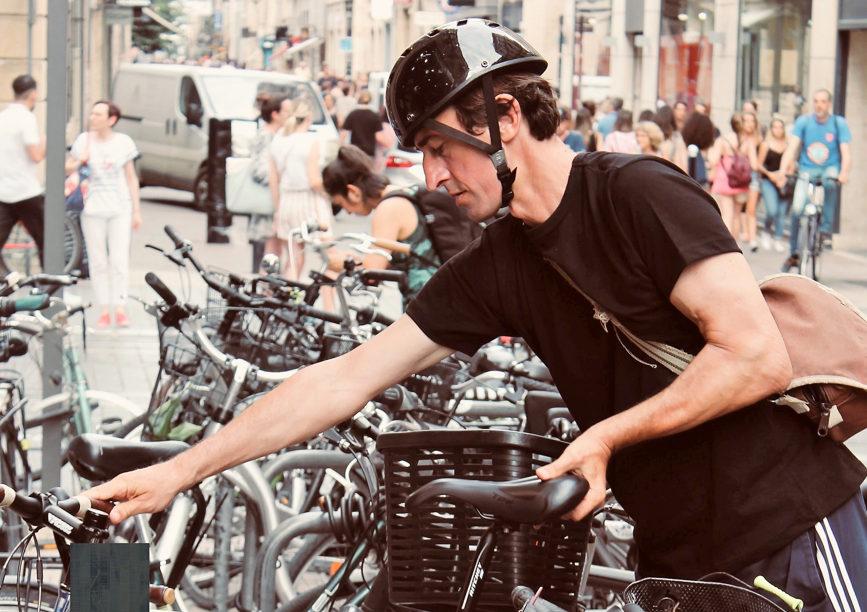 When we remove unlocked bikes
We'll remove unlocked abandoned bicycles upon request.
When we remove locked bikes
We'll tag locked abandoned bicycles 24 hours before removal.
When we remove illegally parked bikes
We remove bicycles locked in illegal locations right away.
Bike racks for businesses
Businesses and public places can apply to have bike racks added to their property.