Park a scooter
It's important to know the scooter parking rules.
Where to park a scooter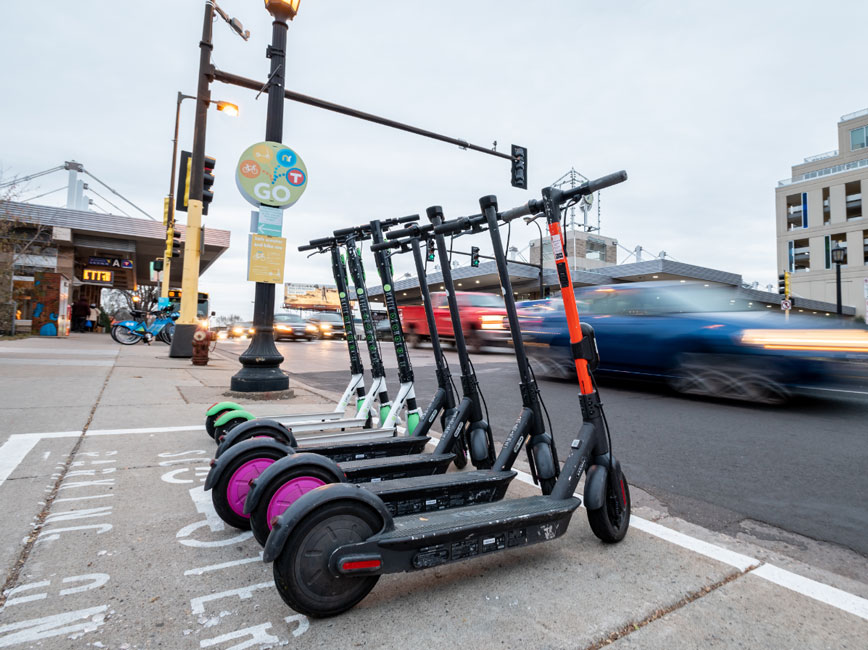 Acceptable places to park and lock scooters
Designated motorized foot scooter parking zone
Any public bike rack
Public bike parking

Public bike racks
Parking meter hitches

Most city street signs (except stop signs and bus stop signs)
Unacceptable ways to park and lock scooters
Do not park and lock scooters to any of these places:
Trees
Handrails
Streetlights
Bus stop signs
Stop signs
Anything that blocks the sidewalk or an intersection
City ordinance and rental company rules regulate scooter parking.
Do not park at
Pedestrian ramps
Building/property entrances
Driveways
Loading zones
Crosswalks
Parklets
Street/sidewalk cafes
Traffic signal or street light poles
Street furnishings (benches, trees or other right of way plantings, etc.)
Underground utility, sewer, or water facilities
Sidewalk clear zones
Safety and disabled access features
Disability parking and transfer zones
Curb ramps
Wheelchair ramps
Ramp landings
Handrails
Areas of refuge
Detectable warning surfaces
Transit stops and facilities
Stations
Shelters
Passenger waiting areas
Bus layover and staging zones
Parking near transit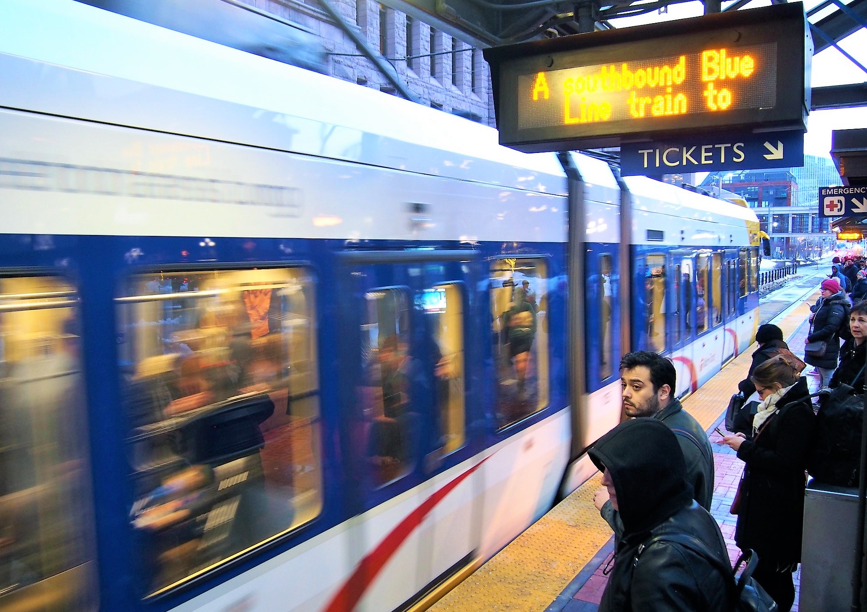 Do
Keep light rail platform boarding areas clear of scooters
Park your scooter away from bus boarding areas
Park your scooter away from corners near neighborhood bus stops
Do not
Block transit boarding areas when parking your scooter
Lock a scooter to a bus stop sign or any transit station elements
Follow the rules
We use many tools to enforce the scooter rules.
Data dashboards
Our data dashboards are build to:
Show real-time location of idle scooters
Check that scooter companies distribute the right amount of scooters. This includes not exceeding the max allowed.
Watch 311 and other complaints daily
More ways we'll enforce the scooter rules
In the future, we may:
Place City staff and our partners on the streets to observe and educate scooter riders
Give citations for not following riding and parking rules. Enforcement would include both scooters and bikes.
Impound scooters
Lessen the amount of distributed scooters
Suspend or revoke the scooter's company's license (if not complying with rules)
Address
City Hall
350 Fifth St. S.Room 203
Minneapolis, MN 55415
Hours
8 a.m. – 4:30 p.m.
Monday – Friday
The office is not open to the public at this time.