Ride a scooter
It's important to know the scooter riding rules.
Scooter riding rules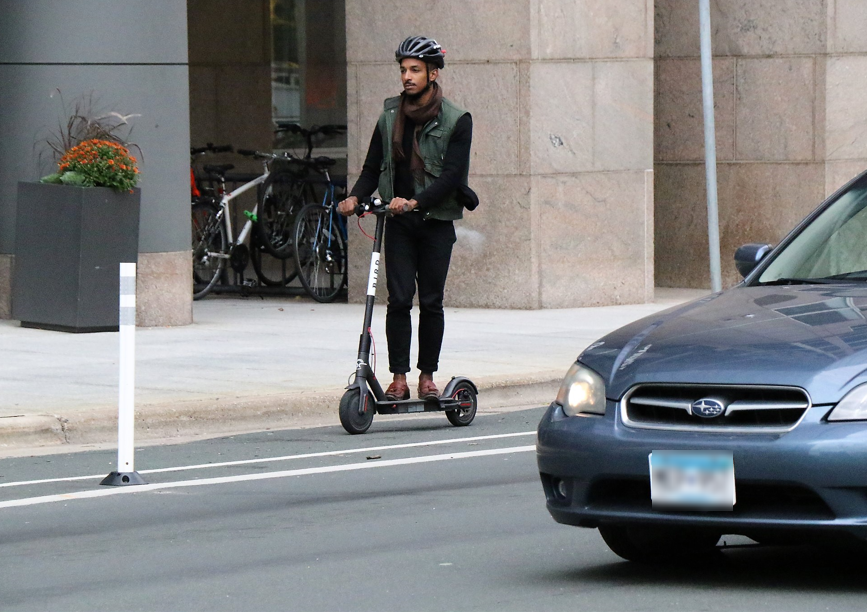 Always do the following
Wear a helmet
Yield to pedestrians
Ride in the bike lane or with traffic
Follow the same traffic laws as bicyclists
Ride as close as safely possible to the right-hand side of the road
It's illegal to do the following
Ride on the sidewalk
Ride with more than one person on a scooter
Minnesota Statute 169.225 regulates scooter riding.
Where you can ride
Bike paths
Paths and trails (unless signs ban it)
Scooter rides outside of the City
Scooter service areas
You can ride scooters in any city, including St. Paul and the suburbs. That is, if there's enough battery life. You're responsible for following the scooter rules and laws of the city you're riding in.
Once the ride ends
You cannot rent scooters left outside of Minneapolis
You cannot place another ride until you return the scooter to Minneapolis