Accepted recycling
Use this page to understand what is and is not recyclable in your blue One-Sort recycling cart.
Recycling guide
Print and post this guide to help you remember what's recyclable.
Paper
Recyclable
Mail, office and school papers
Magazines, newspapers and inserts
Phone books
Books (soft or hardcover)
Recyclable boxes (must be flattened)
Cardboard (no more than 3 feet by 3 feet in size)*
Cereal, cracker, shoe and gift boxes
Refrigerated food and beverage boxes
Toothpaste, medication and other toiletry boxes
*Cardboard that does not fit in your recycling cart should be bundled with string or twine (no tape), or flattened and put inside another cardboard box. Set cardboard bundles or boxes next to your recycling cart. Boxes and bundles must not be larger than 3 feet x 3 feet and weigh less than 40 pounds.
Not recyclable
Napkins and paper towels
Paper cups
Paper plates
Egg cartons
Ice cream tubs
Asian takeout boxes
Thermal receipts
Tissue paper
Carbon paper
Plastic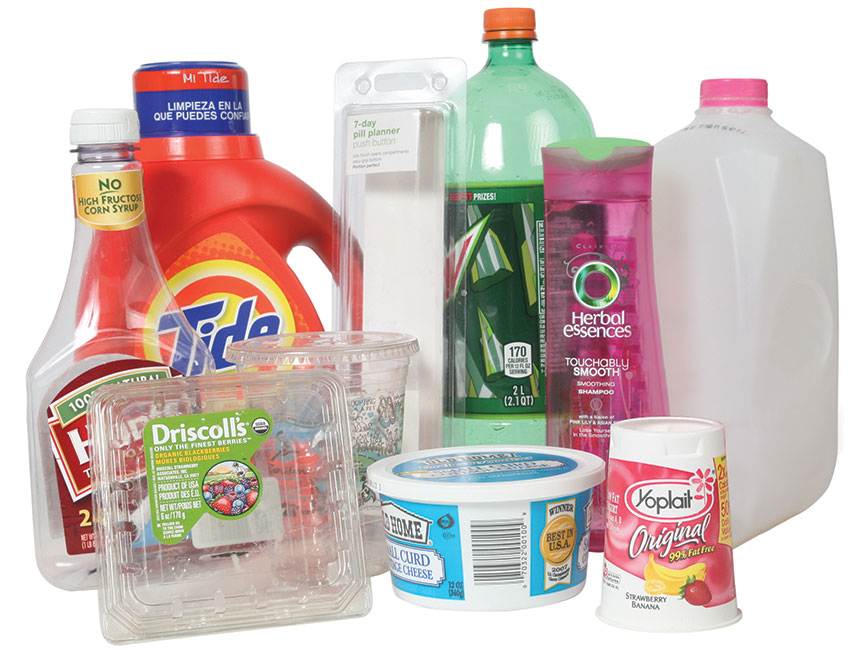 Recyclable bottles and jugs #1, #2, #5 (caps on)
Water, soda and juice bottles
Milk and juice jugs
Ketchup and salad dressing bottles
Dishwashing and laundry soap bottles and jugs
Shampoo, soap and lotion bottles
Recyclable cups and containers #1, #2, #5
Yogurt, pudding and fruit cups
Margarine, cottage cheese and other tubs and lids
Produce, deli and takeout containers
Not recyclable
Plastic bags or film
Bubble wrap
Plastic foam (commonly referred to as Styrofoam)
#3, #4, # 6 and #7 plastics
Black plastics
Any container that held hazardous waste
Glass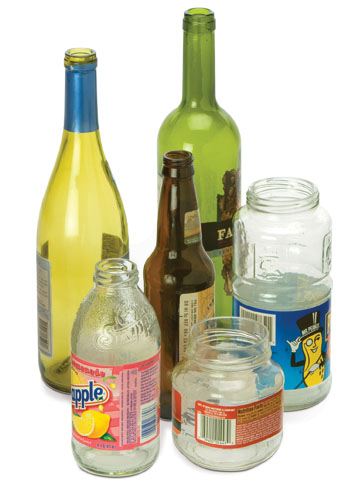 Recyclable
Food and beverage bottles and jars
Not recyclable
Drinking glasses
Window glass
Ceramics
Mirrors
Metal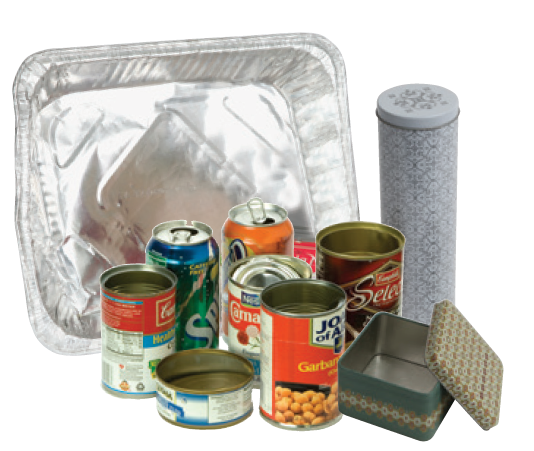 Recyclable
Food and beverage cans
Aluminum foil and trays
Decorative tins and pie tins
Not recyclable
Appliances
Electronics
Cords
Hangers
Silverware
Propane cylinders
Cartons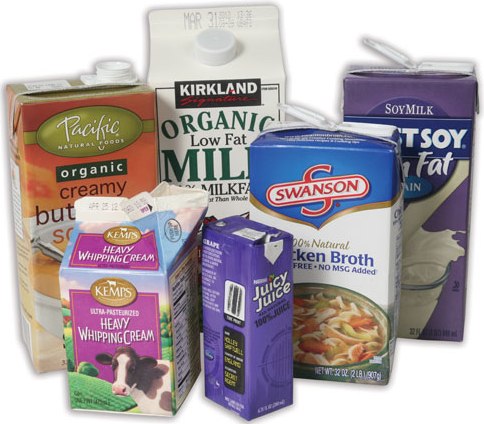 Recyclable
Milk cartons
Juice boxes
Soup, broth and wine cartons
Not recyclable
Paper or plastic foam (Styrofoam) egg cartons
Ice cream tubs or coffee cups
Foil juice pouches
Cardboard cans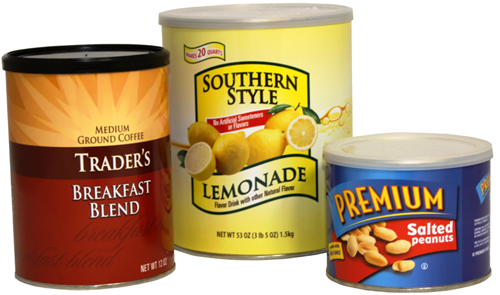 Recyclable
Chip, nut and other snack cans
Frozen juice and refrigerated dough cans
Powdered juice mix cans
Powdered cleaner cans
Not recyclable
Automotive grease or wax containers
More items not accepted in recycling carts
Batteries
Containers that held hazardous waste
Clothes hangers (metal, plastic or wood)
Cords, electronics or appliances
Durable goods – storage bins, toys, sports gear, furniture, building materials, garden hoses or edging, brooms, shovels, picture frames, housewares or decor
Holiday string lights
Lightbulbs
Paint
Textiles – clothes, shoes, linens, blankets, curtains
Scrap metal – pots and pans, pipes, poles, toasters, chairs, scooters
Syringes
While these items are not accepted in the blue One-Sort recycling carts, some of them may be accepted at recycling drop-off sites.
Address
Eastside Maintenance Facility
2635 University Ave NE
Minneapolis, MN 55418
Office hours
8 a.m. – 4 p.m.
Monday – Friday
This building is closed to the public.