Homeowners and renters with City garbage service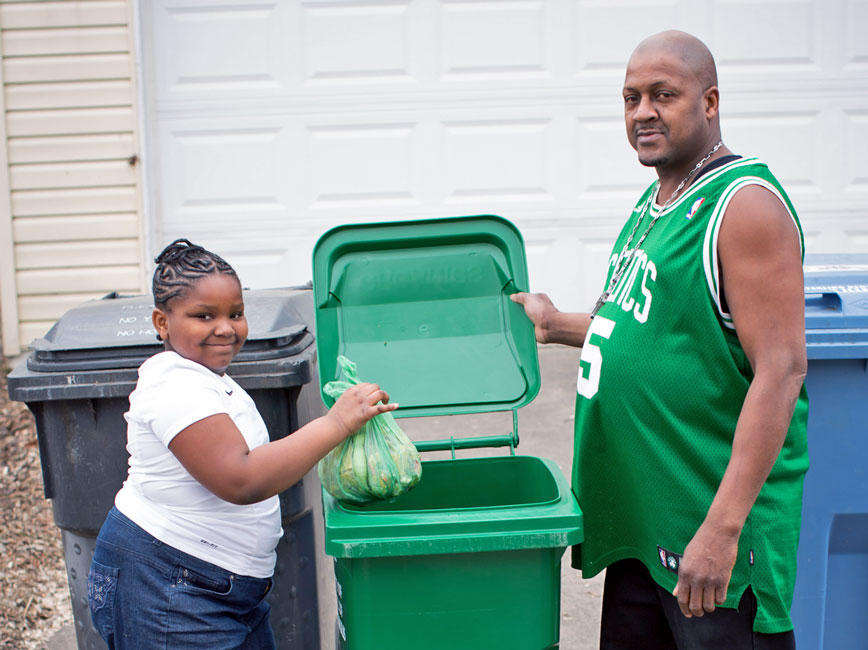 Signing up
If your garbage carts are gray and labeled "Property of City of Minneapolis" you have City collection service. If you have City service, there are two ways you can sign up for organics recycling:
Getting started
We'll deliver an organics recycling cart after you sign up.
You'll also receive a welcome kit in the mail. The welcome kit includes:
Organics home setup guide
Refrigerator magnet
Starter set of compostable bags
New renters in buildings with City pickup service that already have a green organics recycling cart can contact our office to request a welcome kit.
Using your cart
Organics must be in a BPI certified compostable plastic bag or paper grocery bag. Your green cart will be emptied weekly on your garbage day.
Requesting an extra cart
Your organics should fit in your organics recycling cart. If your cart is often full, contact our office to request a larger cart or get another cart. If you occasionally have extra organics, you can bring them to an organics drop-off site.