We'll tag your cart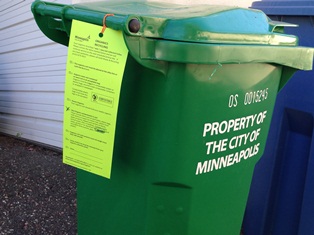 First and second times – Our crews use a green educational tag to inform you about a problem with your organics recycling. We may also mail you a letter about the problem.
Contact us if you have questions about the tag or your letter.
Third time – If you get more than two educational tags, we may remove your organics recycling cart. This could happen if you put items in your cart that are not compostable or if you do not regularly set out organics for pickup.