Recycling rules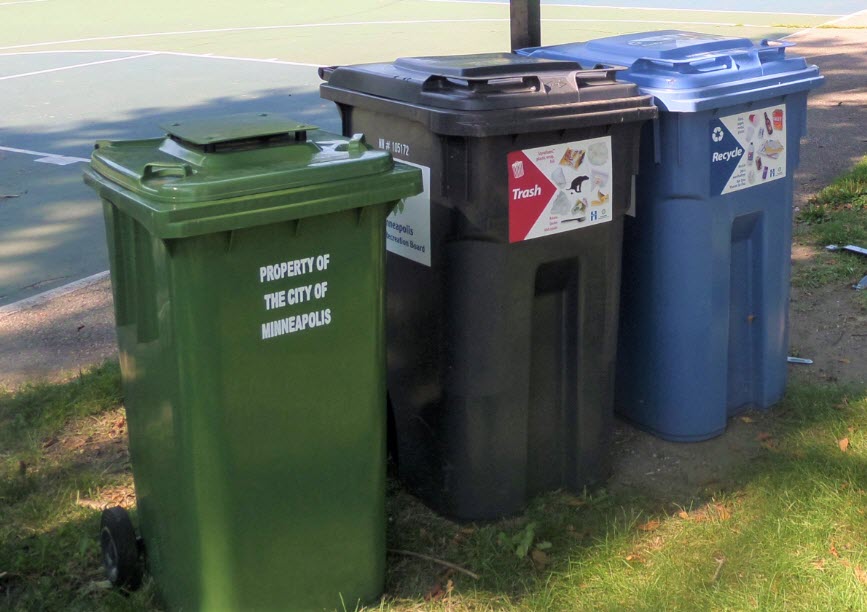 Large events
City ordinance requires one-to-one garbage and recycling at large events. One-to-one means that for every garbage container, there's also a recycling container. The containers should be next to each other.
Large events might be big block parties, parades or races.
Small events
Garbage and recycling services are highly recommended for smaller events. Smaller events create a lot of waste, and hosts often want to recycle and compost as much as possible.
Small events might be weddings, block parties or graduation parties.
Read the law