Overview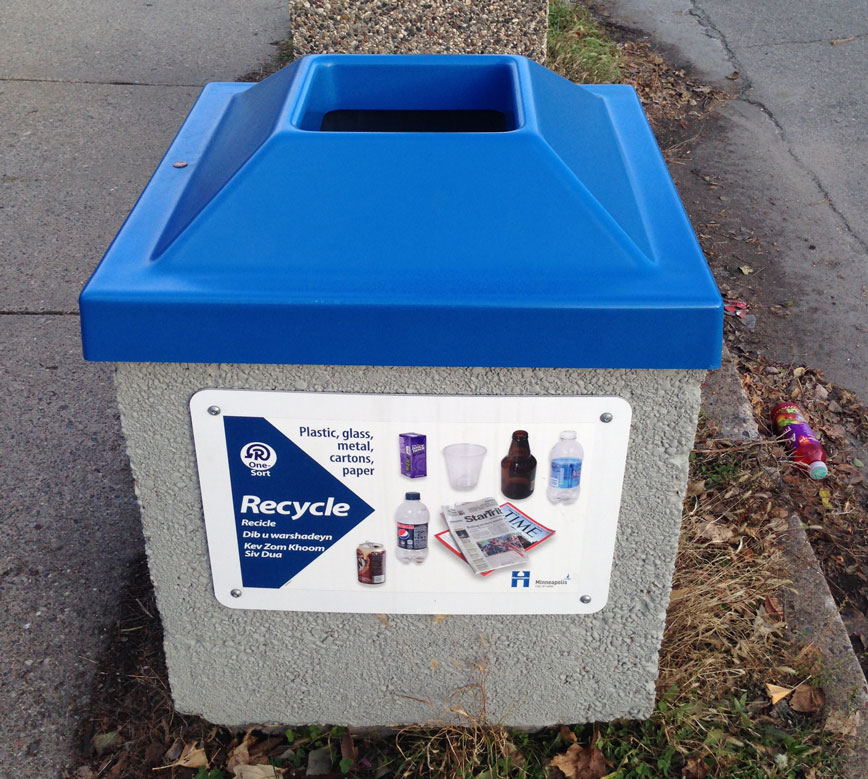 In high-traffic pedestrian areas around the city, litter containers help keep our streets clean. You can be part of the effort to reduce litter in Minneapolis by adopting a recycling container.
Program requirements
By signing up for the Adopt-a-Recycling Container program, you agree to the following:
Adopt the container for at least two years.
Remove full bags from the recycling container and empty the full bags into your own recycling cart or dumpster. (The City doesn't accept plastic bags in recycling carts or dumpsters when set out for pickup.)
Keep the surrounding areas clear of snow, ice, litter and other waste.
Always keep a plastic liner (plastic bag) in the container.
Remove graffiti from the container or contact the Clean City Coordinator to have the City remove the graffiti.
Report container damage to the Clean City Coordinator.
If you've already adopted a litter container, it's easy to add a recycling container to your routine.