Arts, culture and events
Community artists are doing inspirational work in the area.
The 38th & Chicago area
The area includes George Perry Floyd Square, Peoples Way, and the Thirty-Eighth Street Cultural District.
Adding new public art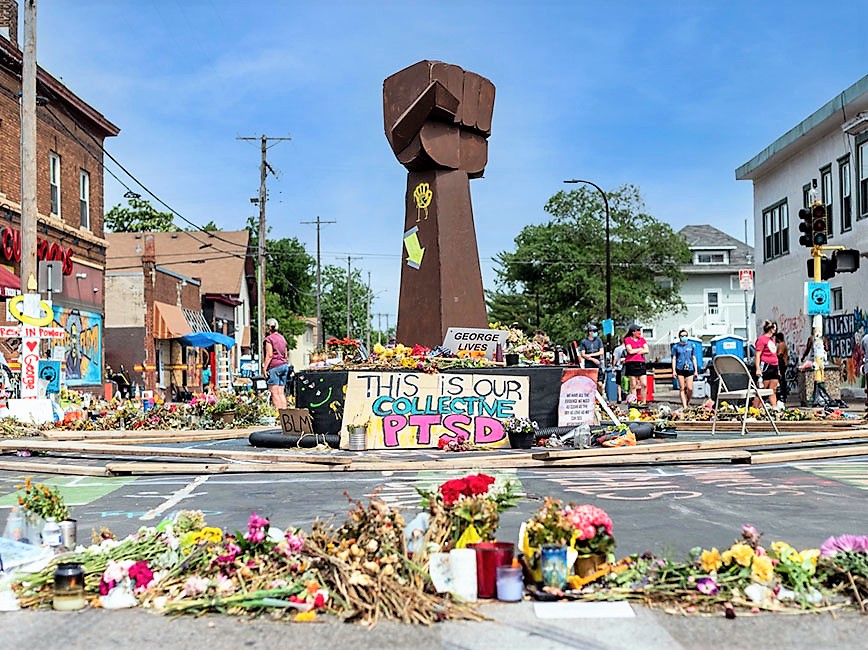 Groups involved
Artists

Residents

The George Floyd Global Memorial (GFGM) organization

The City of Minneapolis Public Art Program
Opportunities
We will consider future public art as part of the design for:
The intersection of 38th & Chicago

Peoples Way
Related information
Hosting events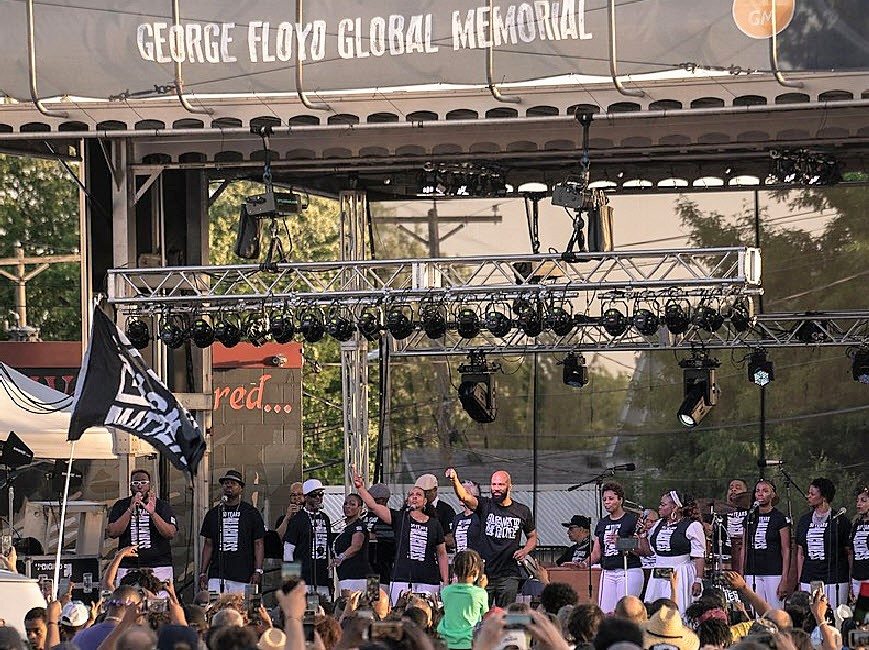 About
We support public events that promote racial justice.

Some grant money is available through the City's Creative Response Fund.
Apply for a grant
The Ward 8 Community Benevolence Fund awards grants for projects that have a positive impact on the 38th and Chicago area.
Alexander Kado
Office of Public Service
Address
City Hall
350 Fifth St. S., Room 301M
Minneapolis, MN 55415
Office hours
8 a.m. – 4:30 p.m.
Monday – Friday
Event request
George Perry Floyd Square at 38th & Chicago