George Floyd Square at 38th St. and Chicago Ave.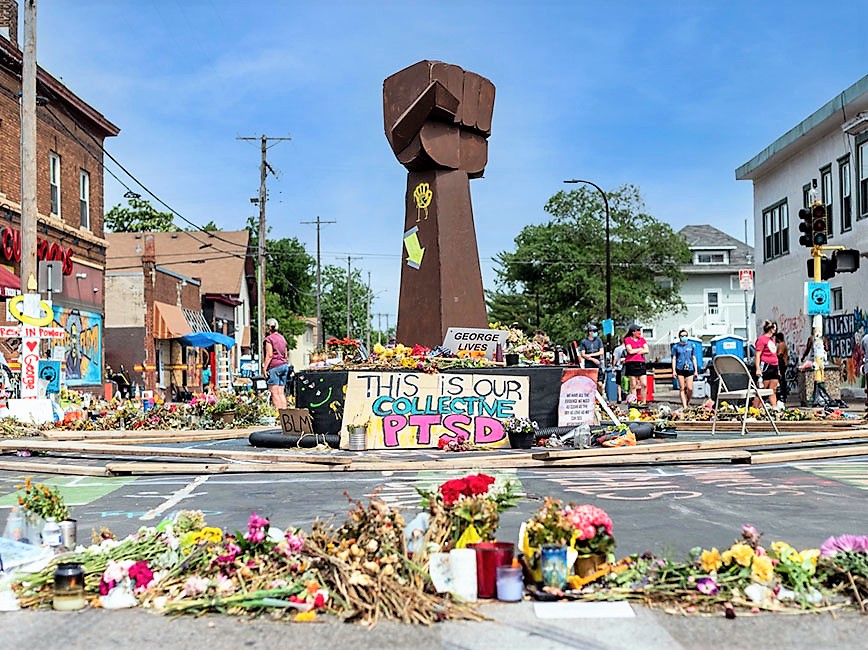 On May 25, 2020, George Floyd, a Black man died in the custody of Minneapolis Police at the intersection of 38th Street and Chicago Avenue. Since then the intersection has been a focal point for community members mourning the death of George Floyd and calling for racial justice. Mr. Floyd's death has sparked protests around the country calling for fundamental changes in policing and racist systems.
In order to provide safe access for visitors to the site, the City placed barricades to through traffic, while also ensuring ADA and emergency access. Since May, the barricades have remained in place. City elected officials and staff have been engaged with community members since May by attending daily meetings on the street, and holding several town halls to better understand the numerous perspectives about both the short- and long-term desires and needs for the intersection.
For more information, see the City's 38th and Chicago web page.