How to check for water leaks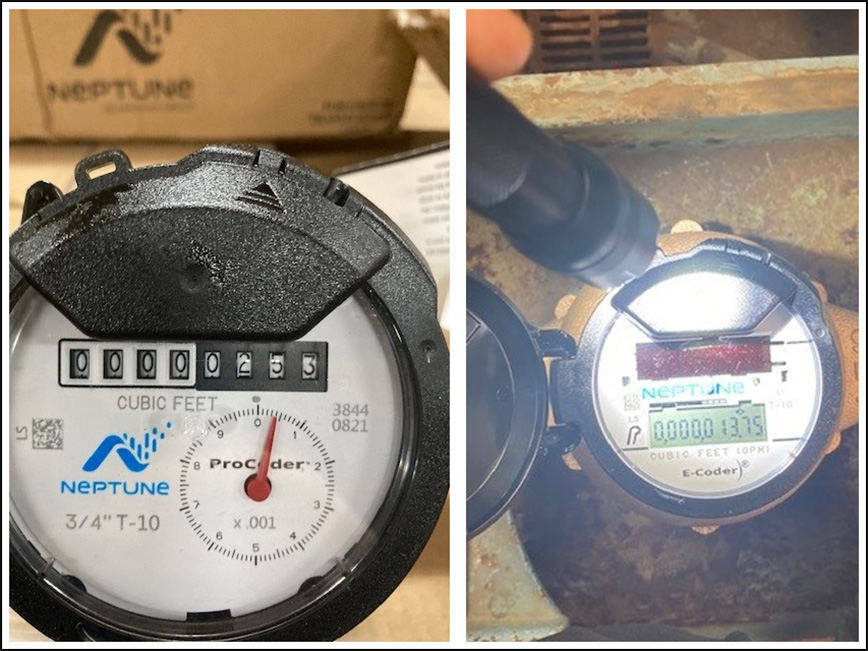 Find the leak indicator on your water meter.
Older water meters with odometers have a leak indicator on the face of the dial. The triangular or diamond-shaped indicator revolves 354 times for every gallon of water that passes through the meter.
On newer digital meters, the right-most digit reads to the one-thousandth of a cubic foot. If the number is changing, water is passing through the meter.
It's easier to detect leaks with newer meters, but the process is the same for both.
Checking for leaks
Look at the indicator when no one is using water. It shouldn't move.
If it's moving, check every plumbing fixture: the toilet, sink, outside sprinkler, washer, etc.
Shut off the valves that supply each fixture, one by one, and check the indicator after each shutoff.
If closing a valve stops the indicator from moving or slows its movement, you have found a leak.
Once the leak is repaired, use the indicator again to check for additional leaks.
Be sure to check all toilets — the most common spot for leaks. See below for easy ways to check for toilet leaks that don't involve the meter.