Parking meter issue
You can report an issue with a Minneapolis parking meter or pay station.
We'll need the ID number of the pay station. This helps us find it quickly. If you don't have the ID number, describe the exact location.
The ID number is on a green sticker at the base of the pay station.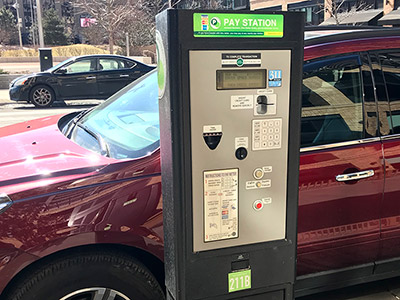 You must provide an email address.
We'll email you with a case number and expected completion date. We aim to address meter issues within three days.
Request accessible format
If you need help with this information, please email 311, or call 311 or 612-673-3000.
Please tell us what format you need. It will help us if you say what assistive technology you use.
Hours
7 a.m. – 7 p.m.
Monday – Friday