About Vision Zero Minneapolis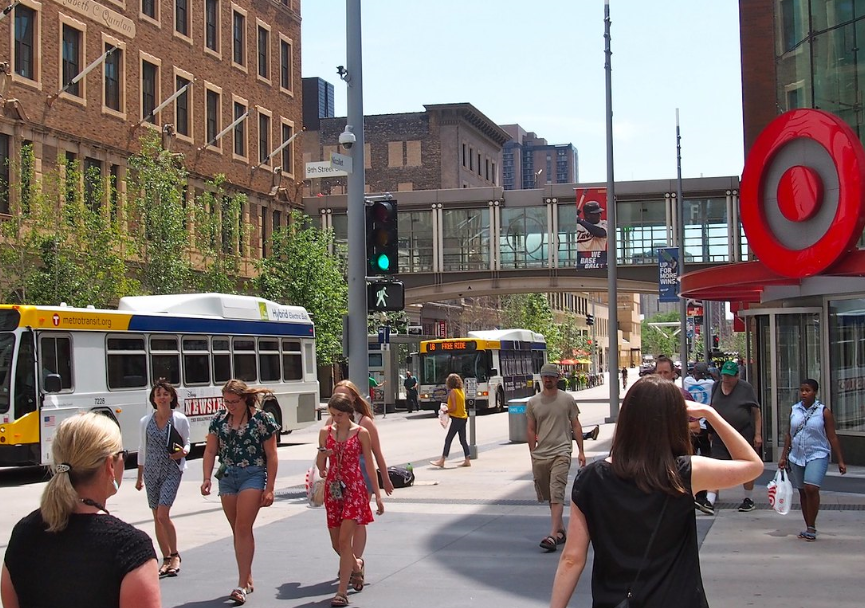 Minneapolis is one of more than 35 Vision Zero cities in the United States. You can learn about Vision Zero efforts around the country from the Vision Zero Network
Why Vision Zero
Traveling on our streets is safer compared to other large cities around the country. Still, vehicle and pedestrian crashes have increased in the last several years. 2016 and 2017 saw the highest number of people killed or injured on our streets since 2007. This has lessened past progress in making Minneapolis streets safer.
To address these challenges, the City joined the Vision Zero movement for safe streets. Minneapolis is one of more than 35 Vision Zero cities in the United States. Vision Zero allows us to take a new systemic approach.
To improve traffic safety, Vision Zero coordinates efforts across the following
Engineering
Public safety
Health
Community outreach
How Vision Zero is different
People often see traffic deaths and severe injuries as unpreventable accidents or the result of individual mistakes.
Vision Zero says that traffic deaths and severe injuries are unacceptable and preventable. Humans will make mistakes, but we need to design safe systems so a person's mistake does not lead to death or severe injuries.
What Vision Zero means for Minneapolis
Everyone deserves to safely move around our city.
This includes people from
All neighborhoods
Means of transportation
Ages
Backgrounds
The Vision Zero Action Plan is a bold step forward towards a safer future.
A future where everyone can move
Safely
Efficiently
Equitably through our streets and neighborhoods
To reach our goals, we'll need to change the status quo. This means addressing structural inequities and protecting human life in our transportation system.