Parklet application process
Complete the application steps to host a city-owned parklet.
Read the parklet manual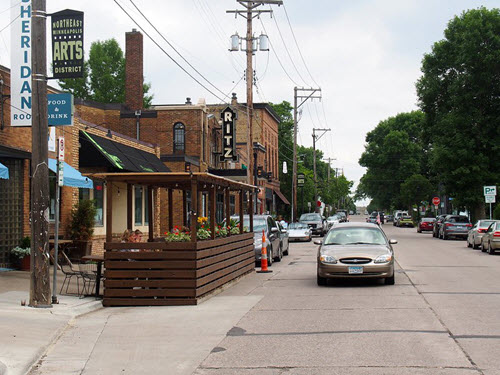 Submit the eligibility checklist
Applicants must first submit online the proposed parklet or street cafe site eligibility checklist. You must submit this prior to submitting an application.
We'll review your eligibility
Once we've received your checklist, our staff will be in contact with you in a few days via the email address requested in the form.
City staff will review proposed sites for
Potential conflict with upcoming street projects
Traffic patterns
Street regulations
Roadway geometry
Operational considerations
Complete the parklet application
After we confirm that your proposed site is eligible, you are invited to complete a parklet application.
Amy Barnstorff
Transportation Planner
Public Works
Craig Eliason
Street Cafe Program Manager
Community Planning & Economic Development
Public Service Building
505 Fourth Ave. S., Room 220
Minneapolis, MN 55415