Overview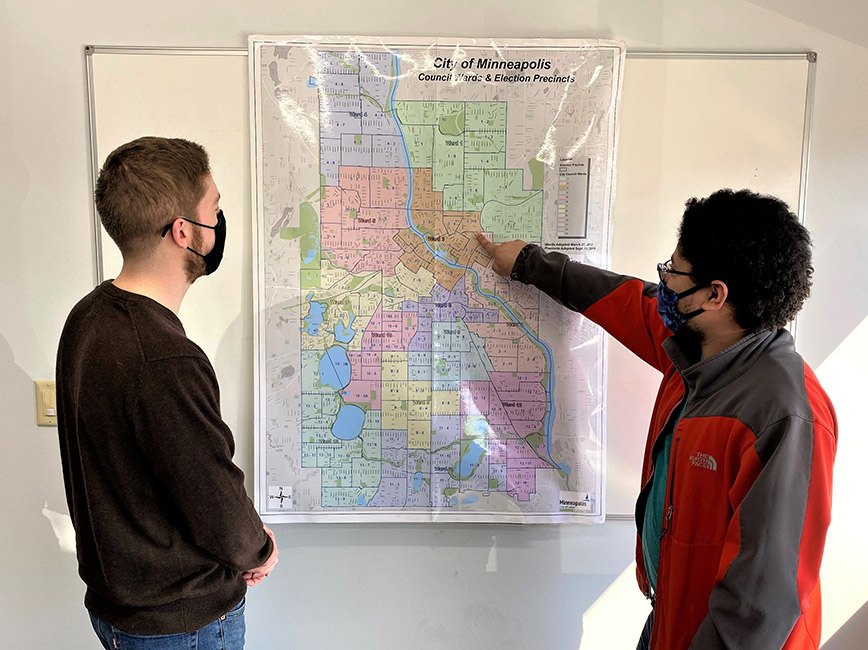 In 2010, voters approved a ballot question giving authority for redistricting to the Charter Commission. The Charter Commission selects an advisory group of up to nine eligible voters in the City. This group, the Redistricting Advisory Group, advises the Charter Commission about redistricting.
They work together to:
Prepare new ward and park district maps
Hold and attend public meetings
Review all written public comments
The Charter Commission then has the final authority to approve new boundaries.
Redistricting Group members for 2021-2022 have been appointed. Learn more about the interview process and how candidates were selected.