Celebrate the Completed Artwork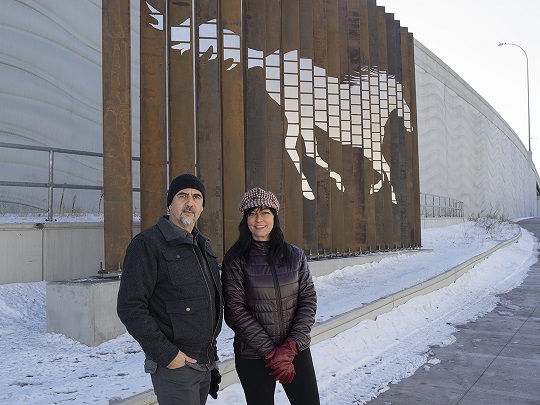 Join us rain or shine to celebrate Maria Cristina (Tina) and Xavier Tavera's new public artwork entitled Strength in Unity. Meet the artists and enjoy charros, tacos by Taco Taxi, and music by DJ Miguel Vargas (KFAI-FM).
Date
Saturday, October 7, 2023
Location
Green Crescent, West side of I35W between the Midtown Greenway and Lake Street.
We encourage biking or taking transit to the event. A limited amount of parking will be provided by Nico Products in their parking lot along Stevens Avenue South or behind the building. Note that the Green Crescent will close to bicyclists for this event. The detour for bicyclists will be on 5th Avenue South.
Time of event
1 p.m.
Learn more