Clinic policies
You can read about Minneapolis School Based Clinic policies, your rights and more.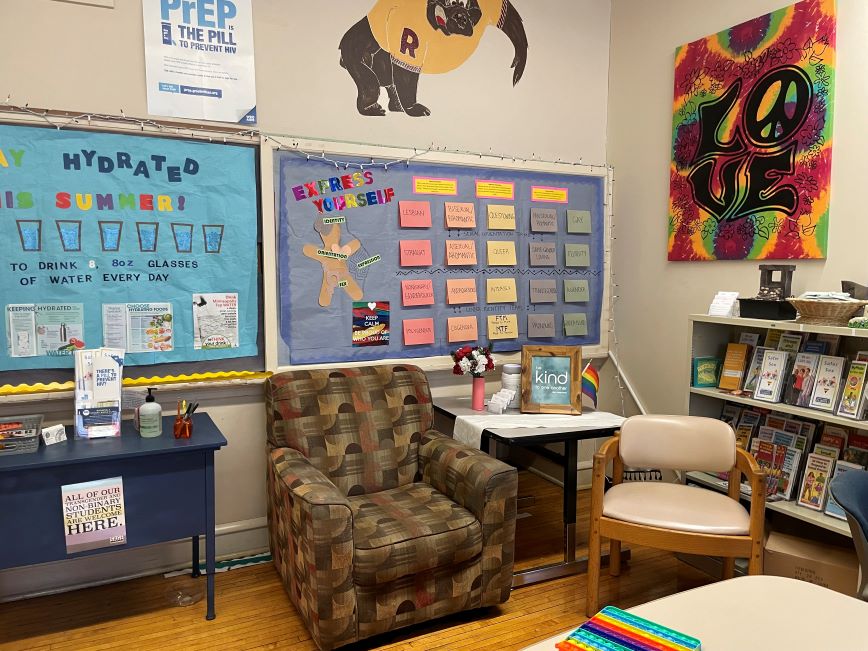 Our policy
Our services are available to any student enrolled at a high school where we have a clinic. Interpreters are available as needed.
Minneapolis School Based Clinic locations
Costs
We do not want cost to be a barrier for students to access our services.
No clients will be turned away based on insurance status.
We do not charge clients or their parents for any medical services received in our clinics.
When you might pay
Only mental health clients who have private insurance will be billed for copays and deductibles.
If insurance does not cover the cost of the service, we will not bill you.
Client protections
Read our Notice of Privacy Practices
Consent forms
Clinic registration and consent forms are available online and at the clinics.
Students under 18 need to turn in a signed parent or guardian consent form to receive all non-confidential clinic services, like:
Check-ups
Illness care
Immunizations
Get the clinic registration and consent form
Confidential services
We must have your signed consent form to provide all confidential services, including:
Pregnancy testing and counseling
Contraceptive exams and prescriptions
Sexually transmitted infection testing and treatment
Sexual health education
We encourage students to discuss confidential services with their parent or guardian.
Address
Public Service Building
505 Fourth Ave. S., Room 520
Minneapolis, MN 55415