Ward 8 priorities and projects
Get the latest information on projects and initiatives important to Ward 8.
Advancing racial equity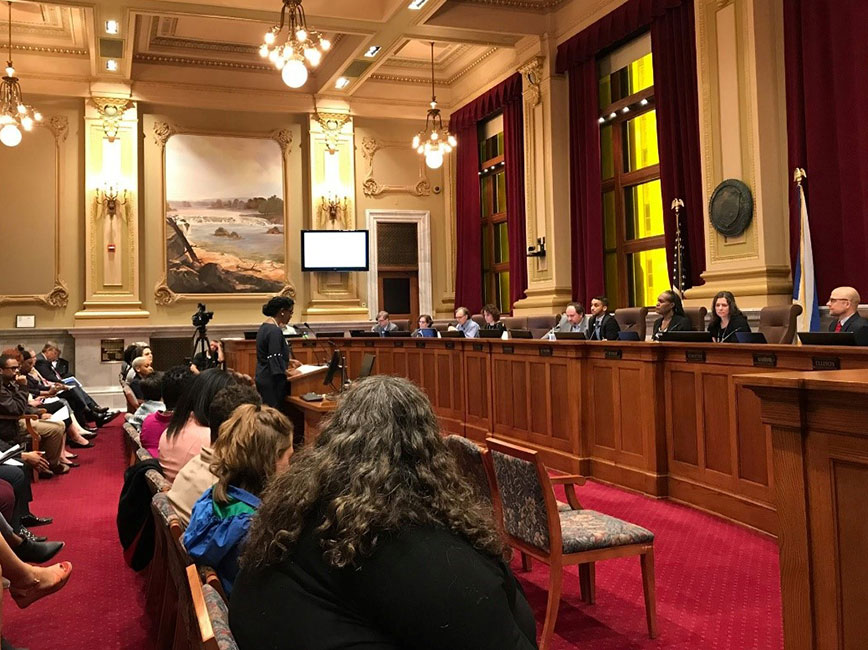 Strategic and Racial Equity Action Plan (S+REAP)
The Strategic and Racial Equity Action Plan is a four-year plan that identifies a set of operational and policy priorities that the City commits to significantly and sustainably improve through 2022. The plan aligns the work from City leadership to departments and defines goals at all planning levels which can be objectively measured and help inform resource decisions.
Learn more about the Strategic & Racial Equity Action Plan
Declaring racism a public health emergency
The City Council approved a resolution declaring racism a public health emergency. This resolution acknowledges that systemic racism is a well-recognized social determinate of health that has profound, negative impacts on the health of our communities and that failure to address racism as an urgent public health issue will exacerbate and perpetuate existing racial and health inequities affecting Black, Indigenous, Immigrant and People of Color (BIIPOC) communities.
Establishing a truth and reconciliation process for the City
The City Council approved a resolution establishing a truth and reconciliation process for the City of Minneapolis. The ultimate objective of the reconciliation and transformational racial healing process is to begin implementing specific solutions to the specific harms that created and perpetuate racial disparities with a prioritized focus on healing with Historically Black/American Descendants of Slavery and American Indian/Indigenous communities.
A workgroup will be established to explore current models and provide recommendations on an approach for establishing a truth and reconciliation commission in Minneapolis.
Establishing a cultural district on the 38th St. corridor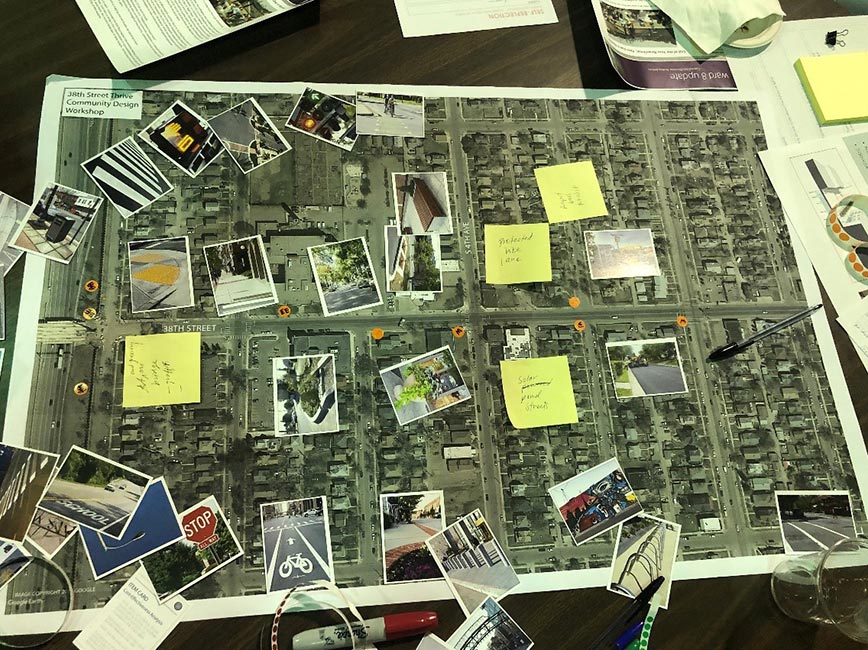 Community-centered development
In the City's Minneapolis 2040 Comprehensive Plan is the inclusion of a policy goal to establish Cultural Districts in Minneapolis to advance racial equity, prevent displacement, preserve cultural identity and fuel economic growth in areas with rich sense of cultural and/or linguistic identify rooted in communities significantly populated by Black, Indigenous, Immigrant, and people of color communities. The City Council approved seven Cultural Districts, one of which is the 38th St. Cultural District in Ward 8.
The 38th St. Cultural District spans from Bloomington Ave to Nicollet Ave on E. 38th St. The development of a strategic development plan for the 38th St. Cultural District has been underway since February 2019. Council Member Jenkins conducted robust community engagement to co-create a strategic development plan driven by community values and we are seeking additional community input on this plan through December 7, 2020.
38th Street Thrive Plan
The City is seeking community feedback for the final revision to the 38th Street Strategic Development THRIVE Plan through December 7, 2020. Proposed changes would best describe where and how the community wants to grow, based on historical roots, a desire for stronger community vitality and sustainable economic growth in the future.
Black history and its influence on the East 38th Street community
The East 38th Street community is rich with history. African American entrepreneurs, civic, community, and faith leaders, home builders and architects, all contributed to the Minneapolis we know today.
Transforming public safety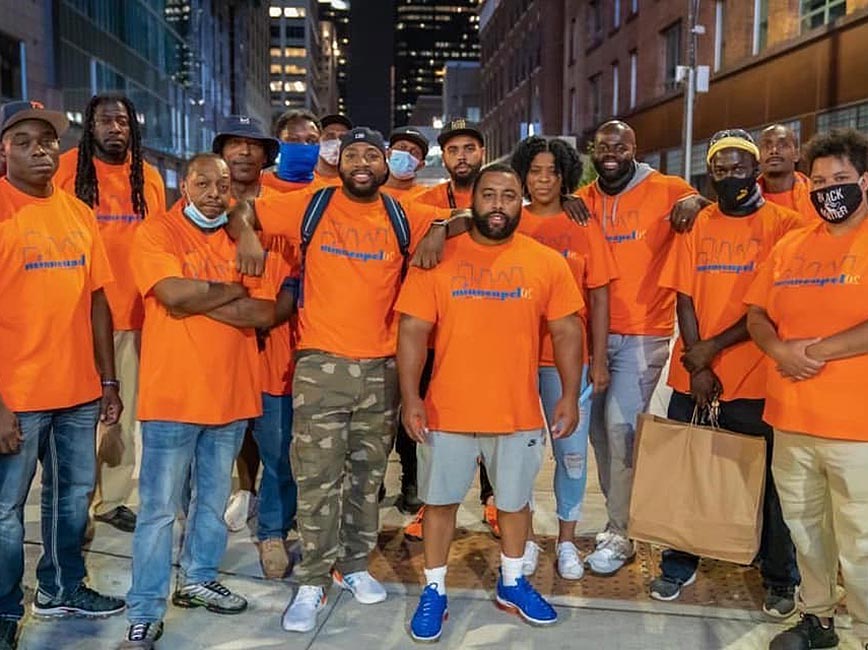 Following the death of George Floyd, the City Council unanimously adopted, and Mayor Frey signed, a resolution in June 2020. That resolution committed the City to a year-long Transforming Community Safety engagement process of:
Gathering community input
Conducting research
Exploring opportunities to structural change to our public safety system in Minneapolis 
The City's goal is that Minneapolis' public safety system ensures safety for every member of the Minneapolis community. By exploring ways to improve our existing model, we can find opportunities to make it more responsive, more efficient and more effective for everyone.
Learn more about Transforming Community Safety
Transportation and infrastructure improvements projects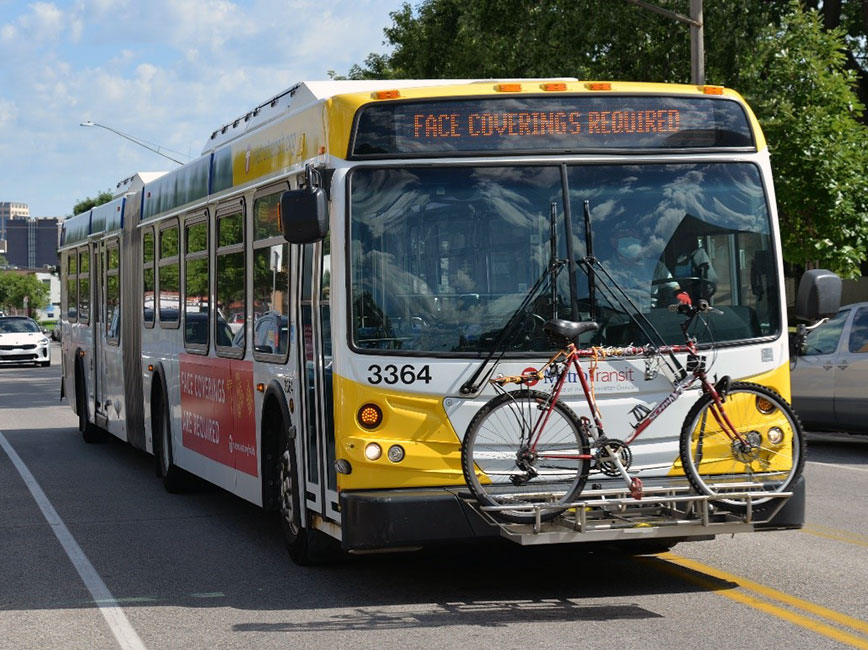 35W@94: Downtown to Crosstown project
Minnesota Department of Transportation major construction project to provide greater access and multimodal transportation through the Twin Cities Metro Area.
Learn more about the 35W@94 Project
If you have comments or questions about the project, call 612-284-6125 or email info@35w94.com.
D Line Bus Rapid Transit project
Metro Transit is planning improvements to the Route 5 corridor with the D Line bus rapid transit project. Bus rapid transit brings better amenities, faster service and a more comfortable ride.
Learn more about the D Line project
If you have comments or questions about the project, call 612-349-7390 or email DLine@metrotransit.org.
Grand Ave S Reconstruction project
In 2021, the Minneapolis Public Work Department plans to reconstruct 2.24 miles of Grand Ave S between Lake St and 48th St W. Reconstruction projects include complete replacement of the street's infrastructure and provides an opportunity for safety enhancements, greening and other amenities.
Learn more about the Grave Ave S Reconstruction project
Whittier/Lyndale Bikeway
In 2021, the Public Works Department will enhance the bike connections between several neighborhoods in South Minneapolis and downtown. The project will improve existing bikeways on portions of 1st Avenue South, Blaisdell Avenue South, and 28th Street. Proposed enhancements include a two-way bikeway with curb and bollard protection and crossing improvements for pedestrians.
Learn more about the Whittier/Lyndale Bikeway project
Transportation Action Plan
The Minneapolis Transportation Action Plan is a 10-year action plan to guide future planning, design, and implementation of transportation projects for all people in all the ways they move around.
Visit Transportation Action Plan website
Vision Zero Minneapolis
The City joined the national Vision Zero movement to eliminate deaths and severe injuries on Minneapolis streets. When it comes to decisions about the way streets look, feel, and operate, protecting human life will always be the top the priority.